Mike Knowles paintings and drawings have been exhibited in the UK and around the World. Read on to learn more about some of these galleries and venues.
The Bluecote - Liverpool
Bluecote Chambers was built in 1717 as a charity school. Located in School Lane, Liverpool, it is the oldest surviving building in central Liverpool. Bluecoat Society of Arts took the building over in 1927, and as The Bluecote, claims to be the oldest arts centre in Great Britain.
The paintings and drawings of Mike Knowles have been exhibited several times at The Bluecote
website - 

www.thebluecoat.org.uk


wikipedia - Bluecoat Chambers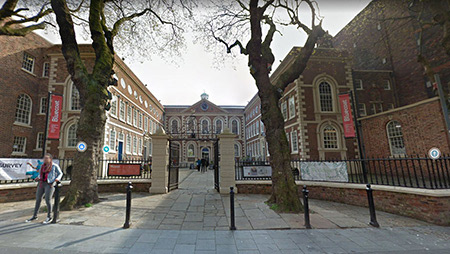 MOSTYN | Mostyn contemporary art gallery - Llandudno
Mostyn as it is know now, previously Oriel Mostyn (Oriel being the Welsh word for 'gallery'), is located in the North Wales seaside town of Llandudno. It describes itself as Wales' foremost contemprary art gallery. It is still affectionately known as Oriel Mostyn to locals and past exhibitors. It was officially opened in 1979, and following a major refurbishment was reopened in 2010. Mike Knowles' paintings were first exhibited at Mostyn in 1980 (Painting in Wales 1650 to The Present) - his subsequent solo exhibition was held at Oriel Mostyn, Llandudno in 1992
website - www.mostyn.org
Slade School of Fine Art (UCL) - London

Mike Knowles studied at the Slade School of Fine Art (The Slade) between 1964 and 1966. He was taught by many noteable artists, including Frank Auerbach, whilst at The Slade. Awarded the Tonks Prize for Drawing, Landscape Painting Prize, on which he spent his time in France. Mike Knowles has returned as a visiting lecturer to The Slade.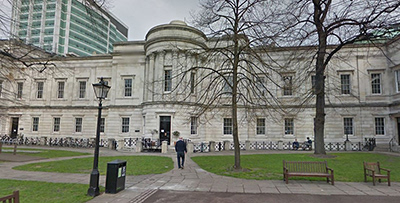 The Slade has had a long, varied history. The first Slade building opened in 1871. The Slade's foundation was following a bequest from Felix Slade (d. 1868) whose primary aim was a school where fine art would be studied in a liberal arts university. The Slade was at the forefront of equal right for women, by offering female students education on equal terms with make students. The Slade has been at the forefront of developments in the field of contemporary art welcoming students from all over the world.
website - https://www.ucl.ac.uk/slade